Steps to Take Before Filing an Appeal
Jan. 25, 2022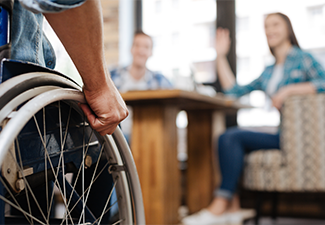 If an insurance company has denied your claim for long-term disability benefits, it is still too early to give up. All long-term disability policies provide the claimant with at least one level of administrative appeal to make sure that hardworking Americans receive the benefits to which they are entitled.
However, the process of long-term disability appeal can be complicated, especially when you do not know where to start. If your claim for long-term disability (LTD) benefits was denied, consider speaking with an experienced attorney at R Willson Jenkins PC. We assist clients in filing an appeal and advocate on their behalf throughout the appeal process. We proudly serve clients in and around Florence, Tuscumbia, Sheffield, and Muscle Shoals, Alabama.
Common Reasons for Denial of a Claim
Each long-term disability case is unique. That is why the reasons for denials of LTD claims vary greatly from one claimant to another. The following are some of the most common reasons for long-term disability denials:
Filing a claim after the deadline has expired

Not communicating with the insurance company

Not providing sufficient evidence to prove disability

Failure to provide objective evidence of disability

Having a pre-existing condition

Refusing to attend an independent medical assessment

Failure to follow the prescribed treatment plan

Failure to participate in recommended rehabilitation

Refusing to return to work
Regardless of why your long-term disability claim was denied, you may have a right to file an appeal. While it might seem that the insurance company that denied your LTD claim is unlikely to reverse its decision, you may still have a chance to get your claim approved because appeals are evaluated by different parties (independent medical consultants, examiners, administrative law judges, appeals council members, and a federal judge).
Steps to Take Before Filing an Appeal
There is no one-size-fits-all approach when it comes to appealing a denied long-term disability claim because each claim is unique. However, the appeal process almost always involves the following steps:
1. Contact a Long-Term Disability Attorney
Generally, the sooner you contact a skilled attorney after your long-term disability claim is denied, the better. Insurance companies take advantage of claimants' lack of legal knowledge and unfamiliarity with the law. For this reason, having a long-term disability attorney can increase your odds of a successful appeal. An attorney will guide you through every step of appealing your denial.
2. Read Your Denial Letter and
Understand the Reason for Denial
Before filing an appeal, it is essential to read the denial letter carefully to understand the reason for denial. Your attorney can devise the right strategy to appeal the denial based on the reason why your long-term disability claim was denied in the first place. Typically, the denial letter will address the requirements for filing an appeal, including any applicable time limits. If you miss a deadline for appealing a denied LTD claim, you may lose your right to file an appeal.
3. Gather Additional Information to Strengthen Your Case
This step is the most crucial and time-consuming one when appealing a denied long-term disability claim. Before filing an appeal, you need to document all new medical evidence and gather any additional information to strengthen your case. You may need to undergo additional medical testing or go through more evaluations to prove your disability. Additional diagnostic testing may provide sufficient medical evidence to get your claim approved.
4. File Your Appeal
Finally, you will need to file an appeal to challenge the denial of your long-term disability claim. When filing an appeal, you need to follow the instructions included in the denial letter. Appealing a denied LTD claim usually involves four levels of appeal:
Reconsideration. The first step to appeal a denied claim is to request reconsideration of your claim to get your initial claim reviewed again by an independent examiner or medical consultant.

Administrative law judge hearing. If your request for reconsideration is not successful, you have a right to request an administrative law judge hearing, also known as the ALJ hearing. You can request the hearing within 60 days of receiving notice of the denial.

Appeals Council. If your claim is denied during the ALJ hearing, your next step is asking the Appeals Council to review your long-term disability case.

Federal court. The fourth level of appeal involves filing a lawsuit in a federal court. Federal judges hear long-term disability cases without juries.
Consider hiring a knowledgeable long-term disability attorney when filing an appeal to increase the odds of a successful appeal.
Legal Experience You Can Trust
At R Willson Jenkins PC, we may be able to help you appeal the denial of your LTD claim. We assist clients with pursuing the benefits they are entitled to and are dedicated to fighting on behalf of hardworking residents of Florence, Alabama. R Willson Jenkins PC is ready to put three decades of legal experience and knowledge to work for you. Schedule a consultation by reaching out to our law office today.
The information on this website is for general information purposes only. Nothing on this site should be taken as legal advice for any individual case or situation. This information is not intended to create, and receipt or viewing does not constitute an attorney-client relationship.