Bankruptcy Attorney in Florence, Alabama
We'll Help You Overcome Bankruptcy
Work With an Attorney in Florence, Alabama Today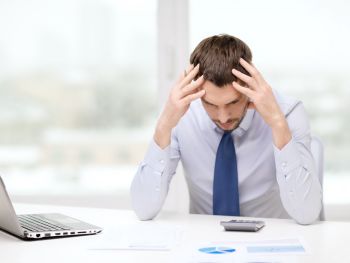 It's a big decision to file bankruptcy, so we'll take the burden off of you during the process. We focus on Chapter 7 and Chapter 13 individual bankruptcy in Florence, Alabama. Each situation is different, so we'll help you review the alternatives to provide you relief.
The idea of filing for bankruptcy may be daunting. It's easy to fall into the pitfalls of thinking that filing for bankruptcy is synonymous with failure. That couldn't be further from the truth, and we can help you see that. Bankruptcy can help you regain your financial freedom and take the weight of debt off your shoulders so you can get back to focusing on the important things in life.
We Can Help You Determine Which Type of Bankruptcy is Right for You
We Can Help You Learn More About Chapter 7 and Chapter 13
One way to absolve yourself from debt is by filing for Chapter 7 bankruptcy. Another option that may fit your situation is Chapter 13 bankruptcy, which would allow an individual to have a payment plan for their debts, and potentially stop foreclosure. R Willson Jenkins PC has many years of experience to help you make the best decision for your situation.
Reach Out Today for Legal Guidance You Can Count On
We'll get to know you and your financial situation so that we can help you make the right decision. Every case and client is unique, which is why we devote our personal time and attention to you because you deserve an attorney who cares about your future. Through collaboration and open communication, we can get you back on track and work toward a favorable resolution.
Set up a consultation today to start moving forward. We are proud to serve clients throughout Alabama, including Tuscumbia, Sheffield, Muscle Shoals, and Florence.